Sierra College Graduates and Students Recognized with Online Celebration on May 22, 2020
May 26, 2020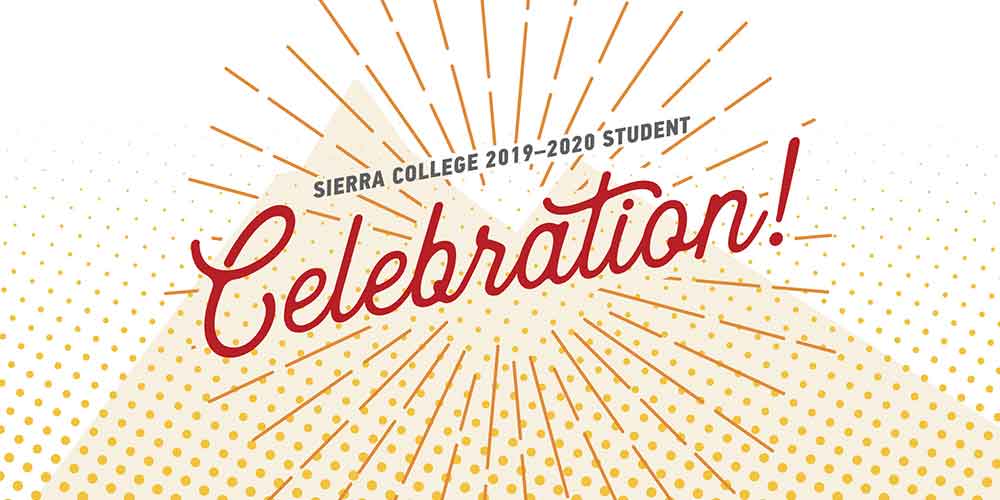 2020 Commencement Postponed Until 2021
Sierra College has announced to students, faculty, and staff that the 2020 Commencement will not be an in-person event, and the college celebrated all Sierra students by launching a short video on May 22nd, the original planned date of commencement, celebrating the accomplishments, diversity, and resilience of our students during these extraordinary times.
A survey was conducted of this year's graduates with options including a virtual ceremony, a postponed ceremony, no ceremony, or a social media commencement. The results were overwhelmingly in favor, more than 60 percent, preferring a postponed ceremony. Following the wishes of students and after careful consideration, Sierra College postponed the 2020 Commencement ceremony to 2021. There are 2,752 students receiving diplomas in 2020 and typically 5-600 participate in commencement.
"Commencement is for graduates and their families to celebrate and be recognized for their accomplishments, that's why students deserved to decide," said Sierra College Superintendent/President Willy Duncan. "When we learned of the results of the survey we worked with student leaders to develop a solution that meets the needs of our students and fits within the current environment."
The 2019-2020 graduates are invited to come back and join the May 21, 2021 ceremony to celebrate with fellow graduates and the class of 2020-2021.
"Commencement is truly one of the most memorable events in our lives, and although we can't be together, we have planned a special celebration with some creative elements and good wishes from many familiar faces," said Iulia Tarasova, Student Trustee/ President of the Associated Students of Sierra College. "We, as Student Senate, hope that our graduates and their families will enjoy the video, which is just the first step in recognizing our community efforts and milestones."
About Sierra College
The Sierra College District is rising to the needs of our community. Sierra College serves 3200 square miles of Northern CA with campuses in Roseville, Rocklin, Grass Valley, and Truckee. With approximately 125 degree and certificate programs, Sierra College is ranked first in Northern California (Sacramento north) for transfers to four year universities, offers career/technical training, and classes for upgrading job skills. Sierra graduates can be found in businesses and industries throughout the region. More information at www.sierracollege.edu.