Practicing Safety in Our Virtual World and Learning How to Be a Cybersecurity Professional at Sierra College
April 29, 2021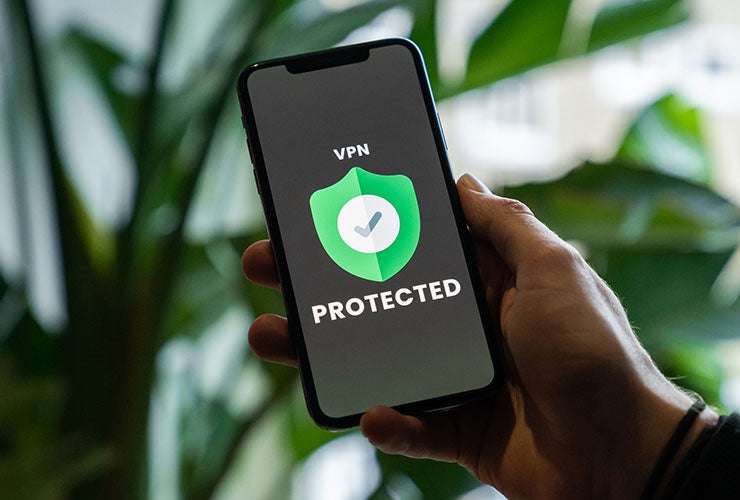 Written by: Ashley Blake
Why Cybersecurity is Important on Our Personal, Work Devices
Jesse Rivera, a former student of Sierra College's Cybersecurity program and now a transfer student at Western Governors University pursuing a degree in the field, informed me of the importance of cybersecurity.
He discussed how alarming it is that most do not consider the amount of private data that is accessible online. We have all seen phishing emails that are attempting to get our information, but there is a lot of data we hand over to companies without even realizing it.
For example, Tik Tok, a popular video app similar to Vine, has gained tremendous popularity but has been widely criticized for the amount of user data it collects. When we download apps or files online, we may be agreeing to a contract that we don't completely understand.
Cybersecurity is not just working behind the scenes to stop hackers, but also promoting education and a mindset of vigilance when downloading anything online.
Cybersecurity is important on our personal devices, and also at work.
Companies should actively teach their employees the basics of protecting workplace data. All standard IT technicians should be taught security, but Jesse believes an important step for companies would be to have security be a segmented department of its own.
To contend with the rapid development of cybercrime, it is important to make security a priority, but also fluid throughout departments. Cybersecurity departments would also be a part of the onboarding process to teach new employees how to spot malicious emails or phishing scams.
Jesse learned all this through his program at Sierra College and said the IT department provided him the foundation he needed to get a job in the field of cybersecurity just six months later. The cybersecurity program on campus provided him with opportunities to gain experience through working campus events like the Maker Faire. Jesse also said his degree path at Sierra allowed him to take classes like Ethical Hacking, which he does now for his cybersecurity job. Jesse hopes to use the experience and education Sierra College has provided him to teach others about the importance of cybersecurity in our digital age.
Learn more about the Cybersecurity program at Sierra College.