Dinosaur Day Science Fest
Coming Sunday, May 7, 2017!
Can you believe it? Dinosaur Day is just around the corner. Why, just the other day we were cutting out 3000 Archaeopteryx hats. We are cutting out another 4000 wooden dinosaurs to paint. We are contacting organizations to be part of the event. We are ordering our supplies and starting to schedule volunteers! In fact, if you would like to volunteer, you can sign up below.
We are bringing back some of your old favorites: the cut out Dinosaurs, slime making, Dinosaur puppet making, real paleonotologists working on real fossils, fossil sandbox and of course, exploding watermelons.
We are also bringing back some of our new favorites: eye and heart dissections, Rex—the 6 foot tall baby T. rex, Bohart Museum from Davis with all of their insects, fluorescent bacteria, and NorCal bats—with real, live bats.
Every year we also work to bring in new attractions for you as well. We just keep getting bigger and bigger!!!
Photos from the 2016 Event. Photos by Daryl Stinchfield
If you are interested in seeing what the event was like last year check out this video at: https://www.youtube.com/watch?v=V3oBvEWDXYk
Kids 4 and under are free! If they decide to bring their older brother or sister, it is $7.00 for them, so long as they are 12 or younger. For the rest of us it is $10.00. Natural History Museum members with card get a discounted rate, $5 for children and $7 for adult members. FREE PARKING!
You can get your tickets that day, but you will have to stand in line! Want to spend less time in line, you can get your tickets in advance.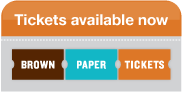 The Sierra College Natural History Museum is a non-profit, volunteer run organization. All of the proceeds from this event are used throughout the year to maintain our exhibits, provide programming and to make new and exciting installations in the facility. We cannot make the Museum perfect without you!
Map of Museum located on the Rocklin Campus of Sierra College
Volunteers:
We need over 100 volunteers to run this event. That means that we need people like you! If you volunteer for just 4 hours, you can spend the rest of the event having fun. Please use the top link on the right to sign up to volunteer and use the bottom link to the right to access your volunteer account after you have signed up.