Lee Stetson as John Muir in a one man performance
Event Details
Join acclaimed actor Lee Stetson performing as "John Muir is Back, and Boy! Is He Ticked Off!" In this powerful and delightful one-man play, Muir is once again roaming his beloved planet—but now as a deeply troubled and bitterly disappointed spirit. Muir returns to express his love for nature and his frustration with us.
Despite a lifetime devoted to preserving wild lands and wildlife, his success as Father of the National Park system, and his vision in founding the Sierra Club, he finds before him today's unimaginable environmental evils. He sees his beloved glaciers rapidly melting, his "plant people" disappearing, and the daily inexcusable extinctions of his "fellow mortals".
He is righteously ticked off, and is now on an intense search to find those responsible—"Lord Man" and his minions. He implores us to become better beasts. Along the way, he'll be reminded of—and will share with us—many of his most memorable, astonishing and often humorous wilderness adventures. The conservation movement lives on in this often hilarious and sometimes passionate plea to keep the spirit of John Muir alive.
Stetson's one-man play is guaranteed to captivate everyone in the audience. Stetson has performed various works that he has written on the life of John Muir throughout the United States, Europe and Japan.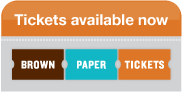 ---
Become a Museum member and attend this event FREE!
Levels of Membership for One Year:
Individual:

 

$35.00 covers one person
Child/Student:

 

$10.00
Member Duo:

 

$60.00 covers two individuals
Family:

 

$70.00 covers up to five individuals. Maximum of two adults
Senior:

 

$25.00 covers one person
Special Membership Opportunities
If you are looking for other ways to support the Museum, take a look at the options below.
Patron

 

$500.00
Corporate Membership

 

$350.00
If are looking for still other options on how you can be part of the Museum, please contact the Sierra College Foundation office at foundation@sierracollege.edu.
All memberships run for the duration of a single calendar year from January to December.