It's a fun-filled day designed for the whole family!
Event Details
Dinosaur Day is back!
That's right…Dinosaur Day is back with even more to see and do than before. Schedule and Program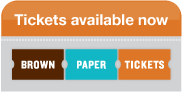 The Sierra College Natural History Museum is a non-profit, volunteer run organization. All of the proceeds from this event are used throughout the year to maintain our exhibits, provide programming and to make new and exciting installations in the facility. We cannot make the Museum perfect without you!
Map of Museum located on the Rocklin Campus of Sierra College
---
Volunteer Information
Sign up to volunteer:
If you have already signed up to volunteer, but want to look at your schedule or print your hours: