Dr. Jane Le Skaife Honored With 2022-23 Hayward Award for Excellence in Education
March 23, 2023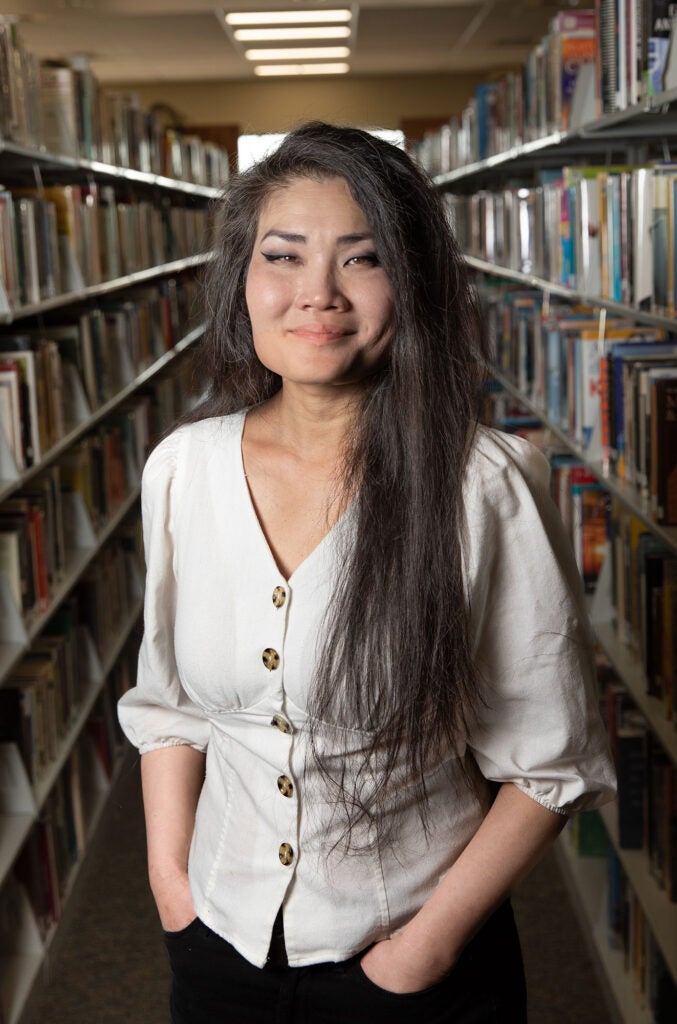 Award Honors Full-Time and Part-Time California Community Colleges Faculty
Sierra College sociology professor Dr. Jane Le Skaife was honored with the 2022-23 Hayward Award for Excellence in Education for the California Community Colleges. Sponsored annually by the Foundation for California Community Colleges, this award honors community college full-time and part-time faculty who demonstrate the highest level of commitment to their students, college and profession.
Dr. Skaife was described in a letter of support for her nomination as "a strong advocate for historically marginalized students. "The letter continued, "She is a true equity champion and has contributed significantly in advancing our equity work. Her work to integrate equity initiatives and voices has been critical to the overall climate and progress of the campus."
Award recipients, nominated by their college academic senate and selected by representatives of the Academic Senate of California Community Colleges, must have a record of outstanding performance of professional activities, as well as a record of active participation on campus.
"Jane has quickly become an integral part of the Sociology Department, well-respected by her peers and students alike. Jane's passion for Gender Equity, AAPI, and all historically marginalized students shows through her work; she is a true equity champion for Sierra College," said Willy Duncan, Sierra College's Superintendent/President. "Through her teaching style, the opportunities she creates outside the classroom, the trainings she attends, and mentoring she provides, Jane's mission to give voices to the underrepresented enriches the Sierra College community and enhances her students' success."
The award may be presented to four (two part-time and two full-time) faculty members per year. Four were recognized this year.
Dr. Skaife was honored at a California Community Colleges Board of Governors meeting on March 20, 2023 in Sacramento.
About Sierra College
Sierra College District is rising to the needs of our community. Sierra College serves 3,200 square miles of Northern California with campuses in Roseville, Rocklin, Grass Valley, and Truckee. With approximately 125 degree and certificate programs, Sierra College is ranked first in Northern California (Sacramento north) for transfers to four-year universities, offers career/technical training, and classes for upgrading job skills. Sierra graduates can be found in businesses and industries throughout the region. More information at www.sierracollege.edu.