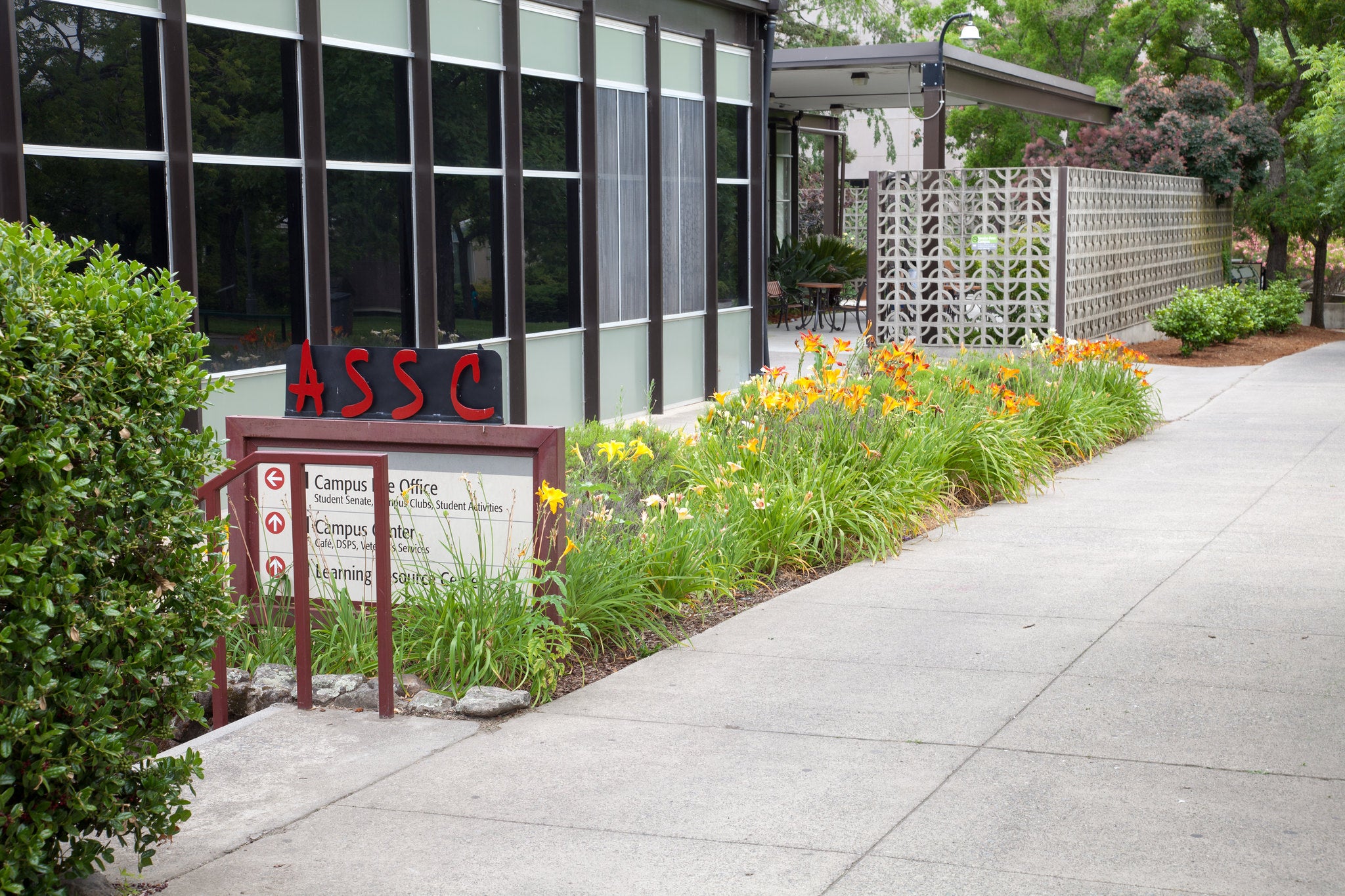 Associated Students of Sierra College (ASSC)
Did you know all Sierra College students are members of the Associated Students of Sierra College (ASSC)?
Participate in Student Government
The Student Senate is the governing body of the ASSC. Being a member of the Student Senate is rewarding. The skills you develop working with the faculty, staff and administration will be useful long after you leave Sierra College.
Use Your ASSC Activity Sticker
The ASSC Activity Sticker can save you hundreds of dollars in freebies and discounts! Take advantage of the following benefits for only $10 per semester:
Bookstore Discount: Take 10% off all Sierra College spirit merchandise, including clothing, supplies and gift items.
Free Legal Aid: 30-minute free consultation with an attorney (1 per semester). Available by appointment only. To learn more, email Mary Vogel in the Campus Life Office at mvogel2@sierracollege.edu.
Free Test Supplies: Pick-up bluebooks, scantrons and #2 pencils on select days during midterms and finals. Keep an eye out for more details on the Sierra College app and our social media channels.
The ASSC Activity Stickers funds a variety of district-wide programs, including intercollegiate athletics, music, drama, multicultural events, campus clubs, Ridley Art Gallery, Natural History Museum and Sierra College Foundation.
There is always something new to discover through Campus Life. Start a new club, meet new friends or join a club. Expand your learning beyond the classroom. There is something for everyone.
How to Get a Student ID/ASSC Activity Sticker
Your Student ID card is also a library card. Learn how to get a Student ID.
How to Opt Out
To opt out of ASSC Activity Sticker benefits, follow these steps:
Log into mySierra
Click the "Pay for Classes" link
Click the "Decline Benefits of ASSC Activity Sticker" link
Find ASSC on Social Media
Volunteer on the Campus Life Programming Board
What is the Programming Board?
Programming Board organizes events designed to build community and student engagement on campus and virtually. A portion of each Student Activities Fee is allocated to the Programming Board to fund these activities. With support of the Associated Students of Sierra College (ASSC) Student Senate and Inter Club Council, the Programming Board plans, organizes, and hosts several events throughout the academic year.
Who can volunteer?
The Programming Board invites currently registered Sierra College students to volunteer in programming initiatives on campus. Being a volunteer allows students to get involved with ASSC, build friendships, and gain leadership skills while hosting events and programs on campus.
To learn more, email Mary Vogel in the Campus Life Office (J-7) at mvogal2@sierracollege.edu.
Get in Touch
Rocklin
Building J, Room 7
Nevada County
Building N5, Room 104