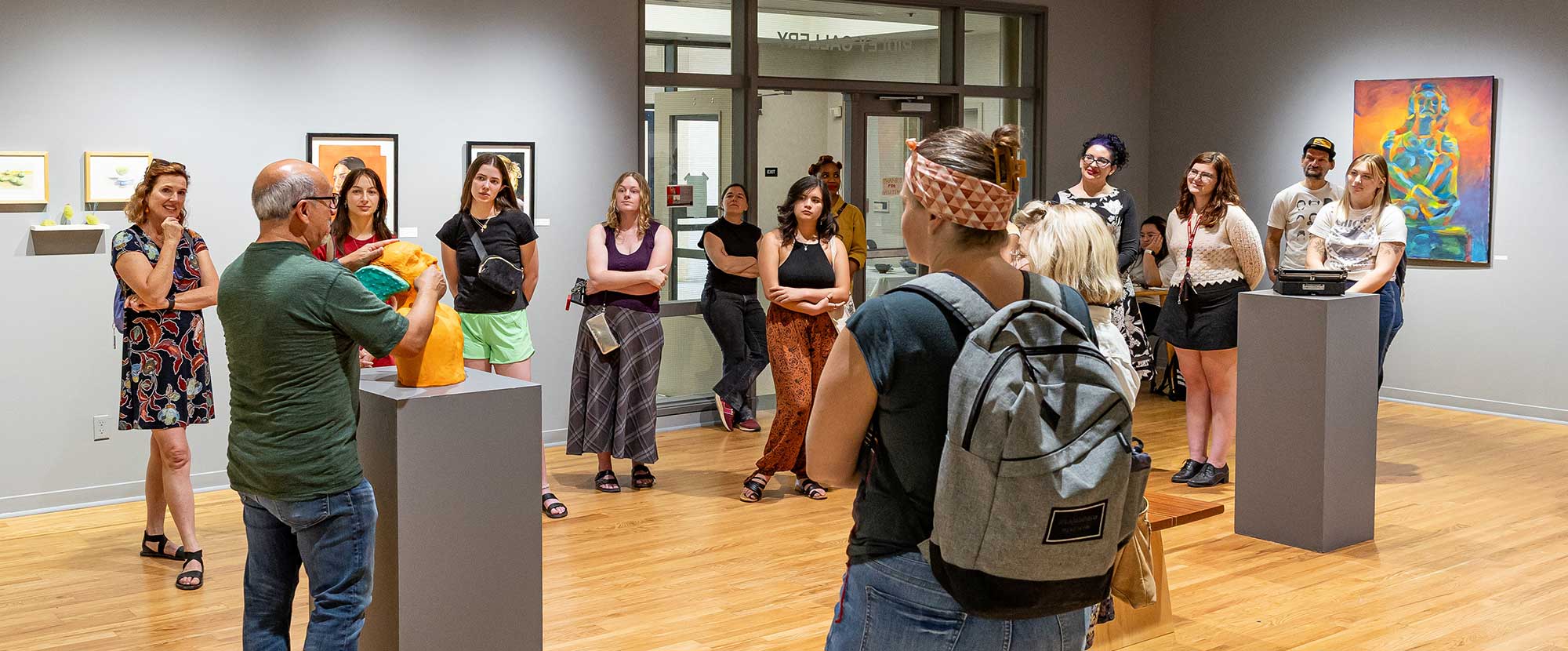 Ridley Gallery
A Cultural, Educational Hub for the Region
Ridley Gallery complements and expands the educational environment of Sierra College and the community by featuring an exceptional range of arts programming.
The gallery exhibits high caliber work of leading regional, national, and international artists, as well as faculty artists, alumni, and students in seven shows throughout the academic year. Recurring annual exhibitions include the Hallberg Award Exhibition, the Holiday Show and Sale, and the Annual Juried Student Exhibition.
Located on the Rocklin campus of Sierra College, this 1000-square-foot gallery was dedicated in the spring of 1998. The gallery is named in memory of Robert Ridley, an art professor who long believed a college gallery would enrich the cultural experience and understanding of students through exposure to local and nationally recognized artists.
An advisory board and part-time director administer the Ridley Gallery and coordinate planning and exhibits. Student workers and Sierra College Patrons volunteers provide staffing during gallery hours.
Current Exhibit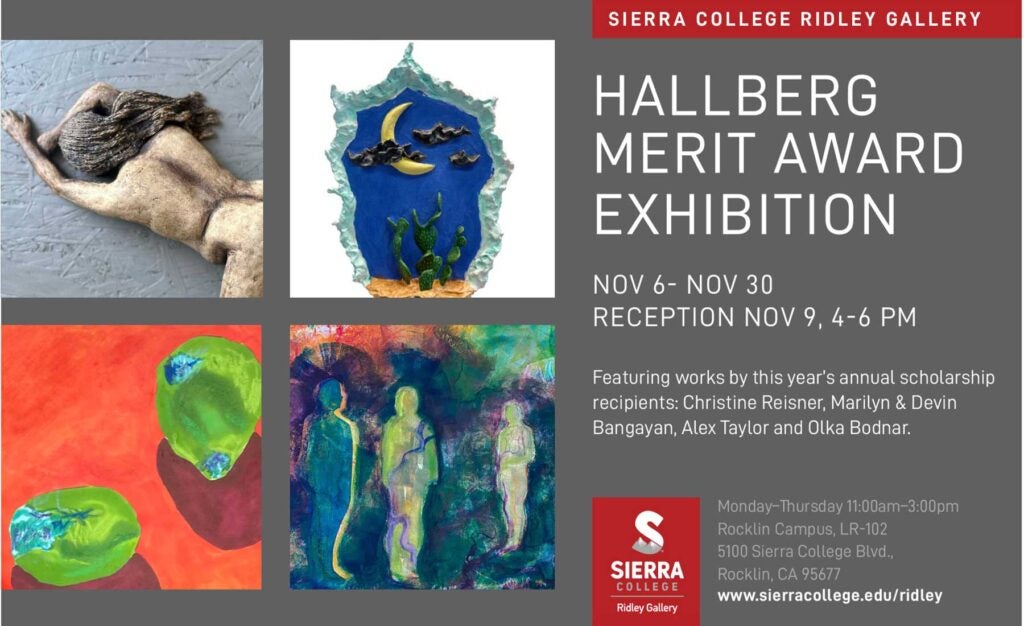 Hallberg Merit Award Exhibition
The Ridley Gallery is pleased to present the Hallberg Merit Award Exhibition. This annual exhibition features four Sierra College students awarded scholarships for their excellence who were selected through a competitive portfolio review process.
The scholarships are generously funded by Dr. Edmond C Hallberg and Kaylene Hallberg, M.A. of Ombudsman Press, with additional support through the Associated Students of Sierra College and the Sierra College Art Department.
This year's recipients of Hallberg awards are Christine Reisner, artist duo Marilyn & Devin Bangayan, Alex Taylor, and Olka Bodnar.
Location: Ridley Gallery in LR-102 on Rocklin Campus
Hours: Monday – Thursday, 11am – 3pm
Exhibition Dates: November 6 – 30, 2023
Opening Reception: Thursday, Nov. 9 from 4 – 6pm
Past Exhibits
View our image gallery of exhibits featured at the Ridley Gallery.