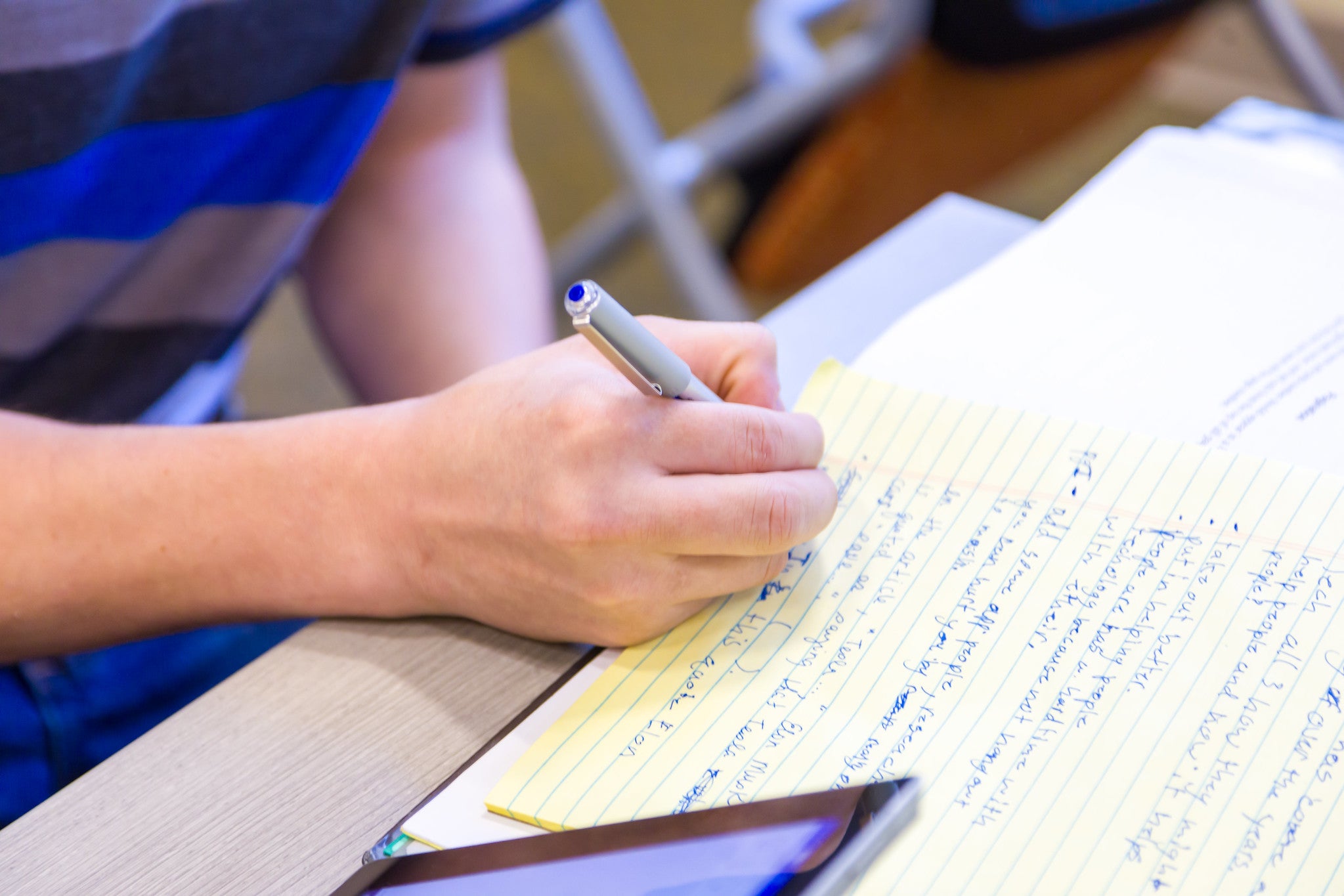 Writing Center
Get Free One-on-One Writing Help in All Subjects
Improve your writing skills. Get feedback on your projects. Overcome writer's block.
Our mission is simple: To offer free writing support for students at all stages of the writing process and to help them improve their writing skills.
We can assist with a variety of writing, including:
Essays/writing assignments in all subjects
Personal statements for scholarships and college application
Resumes and cover letters
Other writing needs
Our Process
Students come to their appointments prepared with the writing assignment prompt and ready to discuss their ideas, questions, or drafts.
What We Do
We love helping students to engage in the writing process by encouraging them to take a deeper look at their writing.
We help students:
learn how to outline, draft, and proofread their writing
understand how to format their paper, cite their sources correctly, and how to better create polished academic writing
Our goal is to help students to improve themselves as writers.
What We Don't Do
We don't write, edit, or grade students' papers for them.
What We Recommend
The best way to take advantage of the Writing Center is to come early and often. Many successful students make appointments soon after getting an assignment and, again, throughout the writing process.
How to Meet with Writing Center Staff
Rocklin
Learn how to make a Writing Center appointment using Sierra Connect: [Watch video] [Read instructions]
Appointments are online via Zoom or in-person at the Writing Center (LRC, second floor)
Make an online or in-person appointment for 30-minutes or one-hour using your Sierra Connect account. View step-by-step instructions to help you schedule an appointment.
If you have an online appointment with one of the Writing Center staff and you are on campus, you can access Zoom on a computer in a Writing Center and Reference Zoom Appointment Room in the Rocklin library. To do so, check in at the Circulation desk (LRC, second floor) to find out where to go.
Drop-in time (without an appointment) is available at the Rocklin Campus Writing Center (LR, Second Floor), Monday – Thursday, 10 am – 2 pm.
Our ultimate goal is to empower your success and to help you become a self-reliant writer.

Anna ha, writing center
Get In Touch
Rocklin
Building LRC, Second Floor
Fall/Spring: M–F, 8am – 6pm
Nevada County
Building N6
M-R: 9:30am-5:30pm