Sierra College Student on Winning Team at Brembo Hackathon 
October 25, 2023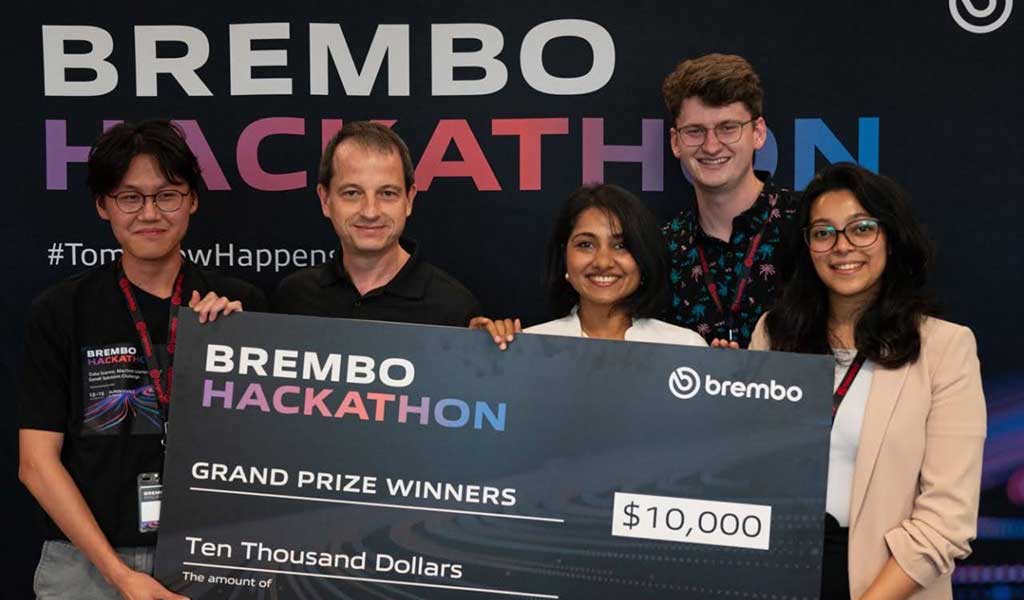 Team Wins $10,000 Grand Prize
Sierra College computer science major Serhii Demchuk and his team tied for first place in the 2023 Brembo Hackathon held this month in Sunnyvale, Calif.
Brembo is a world leader in manufacturing braking systems for most motorsports and high-performance cars, and according to Demchuk, "The event combined both my passions of cars and coding, so it was a no brainer [to participate]."
He added that his main goal of registering for the event was to learn more about Artificial Intelligence and machine learning.
Working on a team of four with students from Carnegie Mellon University and the University of Chicago, whom he first connected with at the event, Demchuk helped create synthetic data to train and improve Brembo's warranty classification system.  
The team was graded 50 percent on technical ability and 50 percent on presenting their solution within a four-minute timeframe to the board of executives at Brembo.
"Going from a business communications class at Sierra to presenting to the CEO and executive board of an international €3.6 billion euro a year company is a MASSIVE step, yet my team and I were comfortable," said Demchuk. "It felt like a Shark Tank episode."
He added, "The best moment was seeing the impressed looks of the board at our results. In one category we had improved their system by 466 percent with our data."
When Demchuk's team was named as one of two first place winners, he said, "It was a crazy rush of a feeling, but we worked hard to get there." In fact, after the awards presentation, Brembo executives and engineers took notice and asked Demchuk to send his resume their way.
Demchuk, who is also a tutor at Sierra College, will be transferring to California State University, Sacramento next semester.