English as a Second Language (ESL)
Students who speak a language other than English may choose English as Second Language (ESL) courses. ESL classes help students improve English. If you need support to successfully complete degree and transfer requirements in English, then ESL may benefit you. Learn more about our ESL program and how to apply.
Certificates in English as a Second Language
Put Your Mind to It
The program serves students who speak a large variety of languages and offers five levels of courses from novice to advanced college.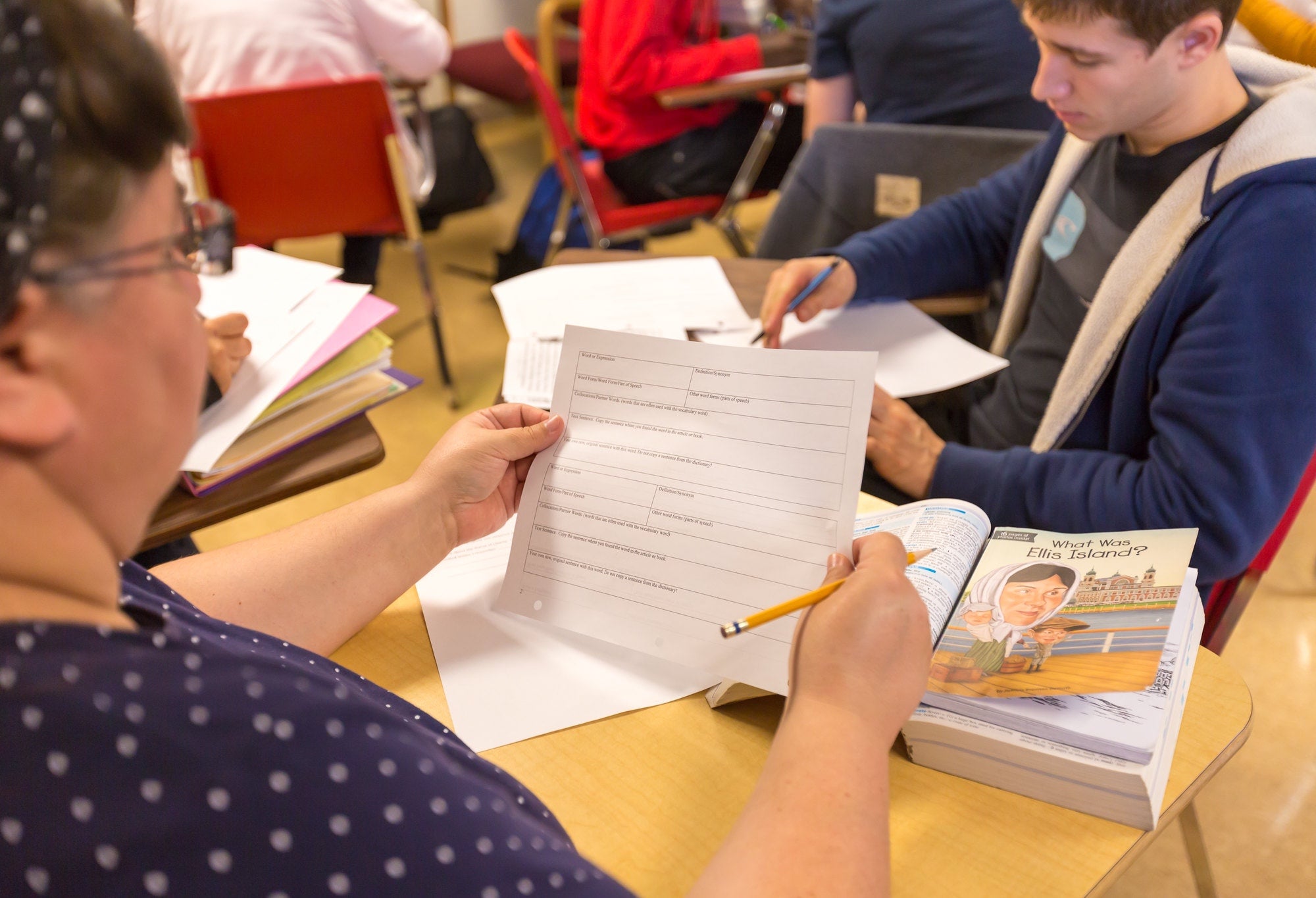 Students learn professional and academic English to obtain the degree or career that they have always dreamed of having. They get a lot of caring support from their instructors and the college along the way. Sonia Delgadillo, ESL Instructor
ESL Program Overview
Which classes should I take?
This depends on your goals and how much time you have to study. Your class level will depend on how much experience you have reading, writing, and speaking in English. Take the Guided Self-Placement (GSP) and talk to a counselor to decide which classes to take.
How do I earn an ESL certificate?
Students can earn ESL certificates at intermediate-high and advanced levels.
Students may not need to take all the classes. This will depend on the class level at which you begin.
Please meet with a counselor to discuss your certificate options.
What is the difference between noncredit and credit classwork?
Learn the differences between Noncredit and Credit Classes (available in English, Farsi, Chinese, Spanish and Russian translations). The following course numbers are non-credit and tuition-free: 800, 810, 812, 820, 822, 830, 832. View Class Level Chart.
Steps to Apply
If you need help with any of the steps, please contact Admissions and Records. We have language support available for Spanish, Russian, Ukrainian and more.
Getting Started
Before you begin the application process, gather the following materials:
Required Material
Email address.

This is where we'll send follow-up information about your application. If you do not have one, create one before you apply.

NOTE: To avoid delays, we recommend that you do not use a yahoo email account when completing your OpenCCC application.
Optional Materials (not required but recommended)
Social Security Number.*

If you have a DACA issued social security number, do not include it in your application. *

If you are not a US citizen, you will also need your Alien Registration Number or VISA information

.

Previous education information. Know the names and dates (month and year) of all high schools you have attended.
Contact Us
Rocklin
Building W, Room 107
Looking for something else?
With more than 50 programs in total, something is bound to align with your goals. Find out which one is the right fit for you.
English

Analyze literature and become an accomplished writer. Learn to hone your communication skills and unleash your imagination.

English

World Languages

Do you love speaking different languages? Take classes in either French, German, Italian or Japanese.

World Languages