Makerspace and Entrepreneurship Center
Empowering Students to Move Their Ideas into Action Through Grant Program
With the help of grant funding, Sierra College has created a structured mentorship program with the goal of empowering students to move their ideas into action, build a network of business connections, attend events and solve problems that matter to them.
What to Expect
Students will work with peers, faculty and mentors within the Makerspace and Entrepreneurship Center (Building N) on the Rocklin campus. The program includes:
Leanstack Platform Learning: Students will use content and tools from the online Leanstack innovation platform to guide them through a 90-day sprint to test their product or idea for desirability, feasibility and viability
Mentorship: Students will be matched with a mentor from the business community to provide feedback, guidance, and networking connections where appropriate
Showcase Event: Students will have the opportunity to share the learning that took place during the microgrant process to an audience of mentors, faculty, other students, and the community
Support: Students will be provided help integrating their experience into their resumes and/or portfolios, as well as ongoing support throughout the program
Microgrant: Students will receive a small grant to support their entrepreneurial idea
Is This Program Right for You?
1
Problem-Solving
Do you have ideas that could solve real-world problems?
2
Creativity
Do you want to learn how to turn your idea into a reality?
3
Mentorship
Do you have an interest in partnering with a mentor who will provide constructive feedback and encouragement?
How to Get Started
Application Process
The application period is open between Oct. 1, 2022 and March 1, 2023, and will be evaluated on a rolling basis.
Applicants will receive feedback or next steps within 2 weeks of submitting application
Once an applicant is selected, they will be onboarded into the program
The initial sprint is 3 months (90 days) with the potential for an extension of mentor engagement
An end-of-year showcase will be scheduled for May 2023 for students to present their learnings
Eligibility Requirements
Applicants must be a registered Sierra College student in good standing for the duration of the grant program from application through end-of-year showcase
Students from across different majors and disciplines are encouraged to submit creative or innovative ideas that could be developed into products, services, solutions, businesses and nonprofits
No minimum credit requirements
We are excited to see ideas that are attempting to solve meaningful problems, improve lives or offer 'a better way to…'".

Amy Schulz, Dean, Division of Business and Technology
Mentorship Opportunities
We're looking for mentors to team up with our students to help them succeed in their entrepreneurial efforts. Submit a Mentor Interest Form.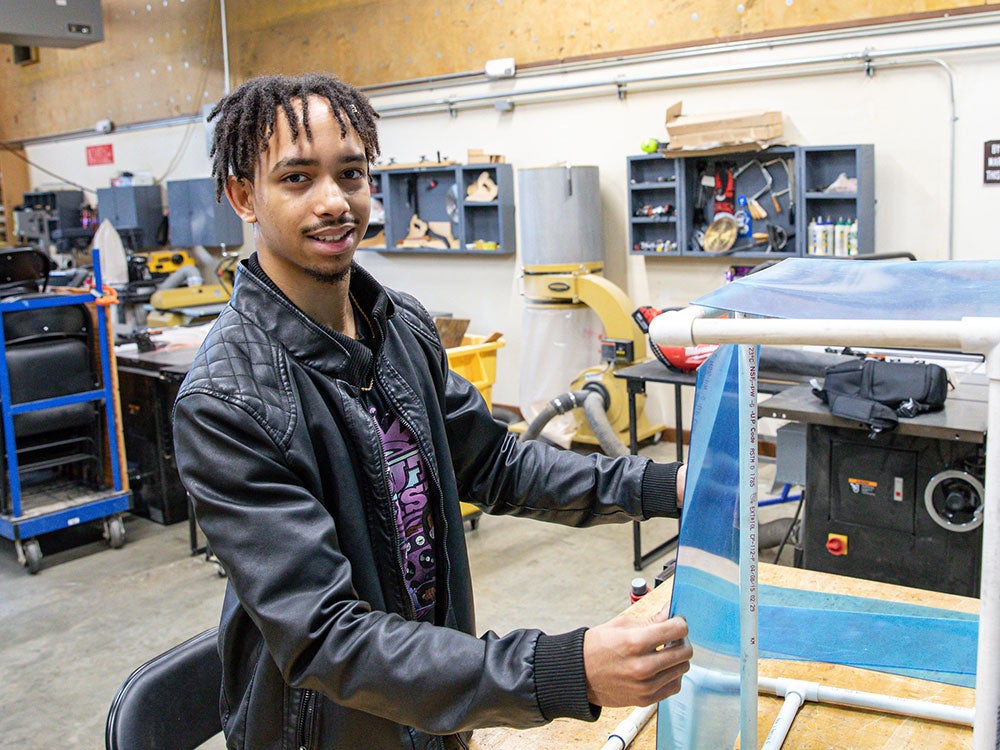 Events and Resources
Attend Community GEW Events
Sierra College students, staff and faculty are invited to attend activities, pitch competitions and networking events thanks to our partnership with the Carlsen Center for Innovation & Entrepreneurship at Sacramento State.

NorCal Entrepreneur Hub
The hub enables innovators, start-up founders, small business owners and aspiring entrepreneurs to find and connect with the right resources for their business, including investors, universities, mentoring programs, networking groups, training programs and more.
The NorCal Entrepreneur Hub is sponsored by Sierra College, the Carlsen Center for Innovation & Entrepreneurship, and the Tahoe Prosperity Center.
Get in Touch
Rocklin
Building B, Room 3